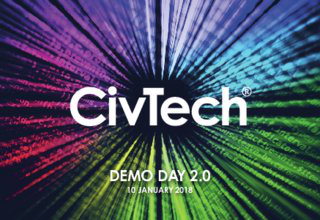 CivTech® 2.0 from the Scottish Government's Digital Directorate launched in May 2017 with a series of Public Sector Challenges ranging from remote visitor monitoring at historic sites to outpatient re-design and a unique system to combat bird of prey persecution. Nine new Scottish companies presented their products and services to solve these real-world problems.
The EICC played host to CivTech® 2.0 Demo Day in January where each of the participating companies pitched their ideas to an audience of several hundred people.
I have worked closely with the CivTech® team since its Beta launch in 2016 and have supported each company in developing their individual pitch and presentation skills. I can safely say that each and every company stepped up to this year's challenge and I feel proud to have played a part in their success.
The nine Beta companies have been phenomenally successful with £1.02m raised in subsequent contracts, £1.25m in pipeline contracts, £908k raised in investment and 33 new jobs created. I have no doubt that this year's companies will be equally, if not more successful and that the CivTech® programme will continue to grow and put our Public Services in Scotland firmly on the map in terms of world-class innovation.