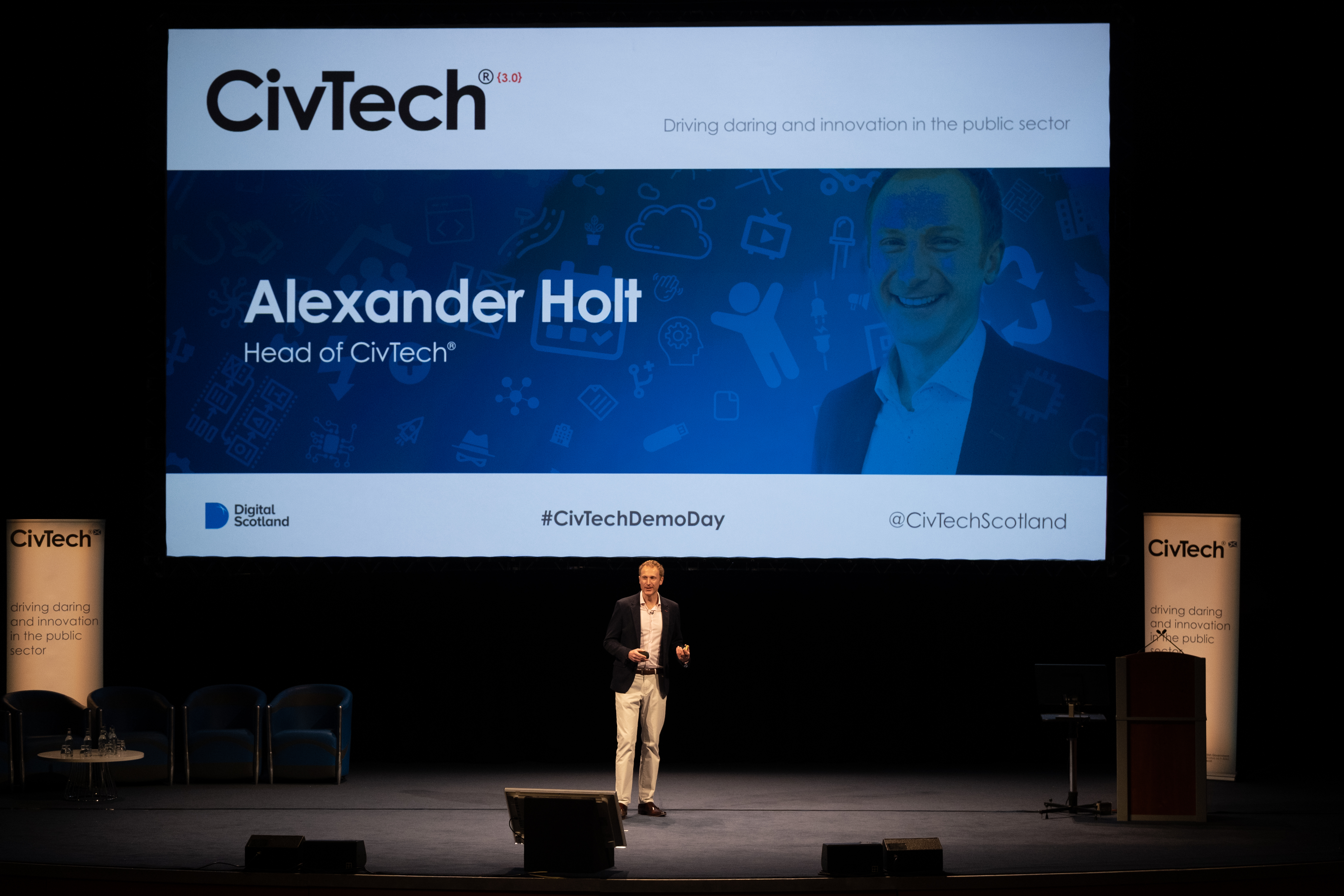 February saw CivTech® 3.0 Demo Day continuing to grow: 11 dynamic companies presented their innovative solutions to key business challenges set by public sector organisations in front of a 500-strong audience.
Alexander Holt, Head of the CivTech® Programme emphasised the need to promote and apply an entrepreneurial mindset in order to find solutions to public sector problems. This was seconded by Derek Mackay, the Scottish Government's Cabinet Secretary for Finance, Economy and Fair Work who was a guest speaker on the day. Mr Mackay spoke of his hope that the CivTech® ethos could be spread more widely to the way the government does business.
I have worked closely with the CivTech® team since its Beta launch in 2016 and have supported each company in developing their individual pitch and presentation skills. This year's Demo Day saw the 11 companies presenting some of the most professional and polished pitches I have seen since the Programme's inception. I look forward to the growing success of the programme and its potential to impact on the lives of us all.