I couldn't be more thrilled to have been involved in Converge again this year! This annual event – now in its 10th year – showcases the best ground-breaking business ideas from Scottish universities. When Covid- 19 struck, the Converge team hit the ground running and found the perfect solution: taking the live event and all its training online.
This week saw the culmination of the team's efforts: 'Pitch to Peers' on Monday evening where all 30 Creative and Impact Semi Finalists pitched live to their peers. Congratulations to Creative Challenge winner Lucy Fisher of Knit It and Impact Challenge joint winners Sara Mair Bellshaw of Slow Adventures Ltd and Fraser Stewart of Connex Solar.
Then 'Inside Innovation' on Tuesday evening where the recorded 60 second pitches from the Top 30 Converge semi-finalists were run in front of a judging panel and a live online audience of over 300.
Huge congratulations to Eve Hanks of MI:RNA who took the overall prize for the judges' vote and to Femi Johnson of IntelliPalp DX who took the prize for the audience vote.
I led the online pitching skills workshops in conjunction with the Entrepreneur Business School and the GloCast production team. We ran half day workshops on Zoom with 15 entrepreneurs in each workshop. I'll admit I'd always rather be working in person with clients however they were a truly positive experience for me and the final results speak for themselves – clear, insightful pitches from all companies.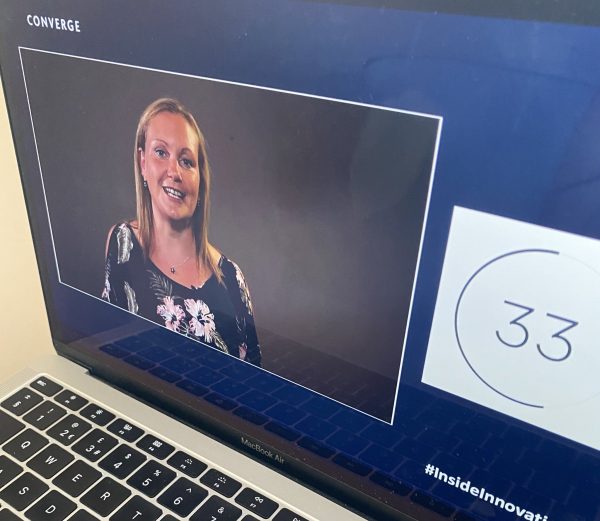 Eve Hanks of MI:RNA pitches for the win!