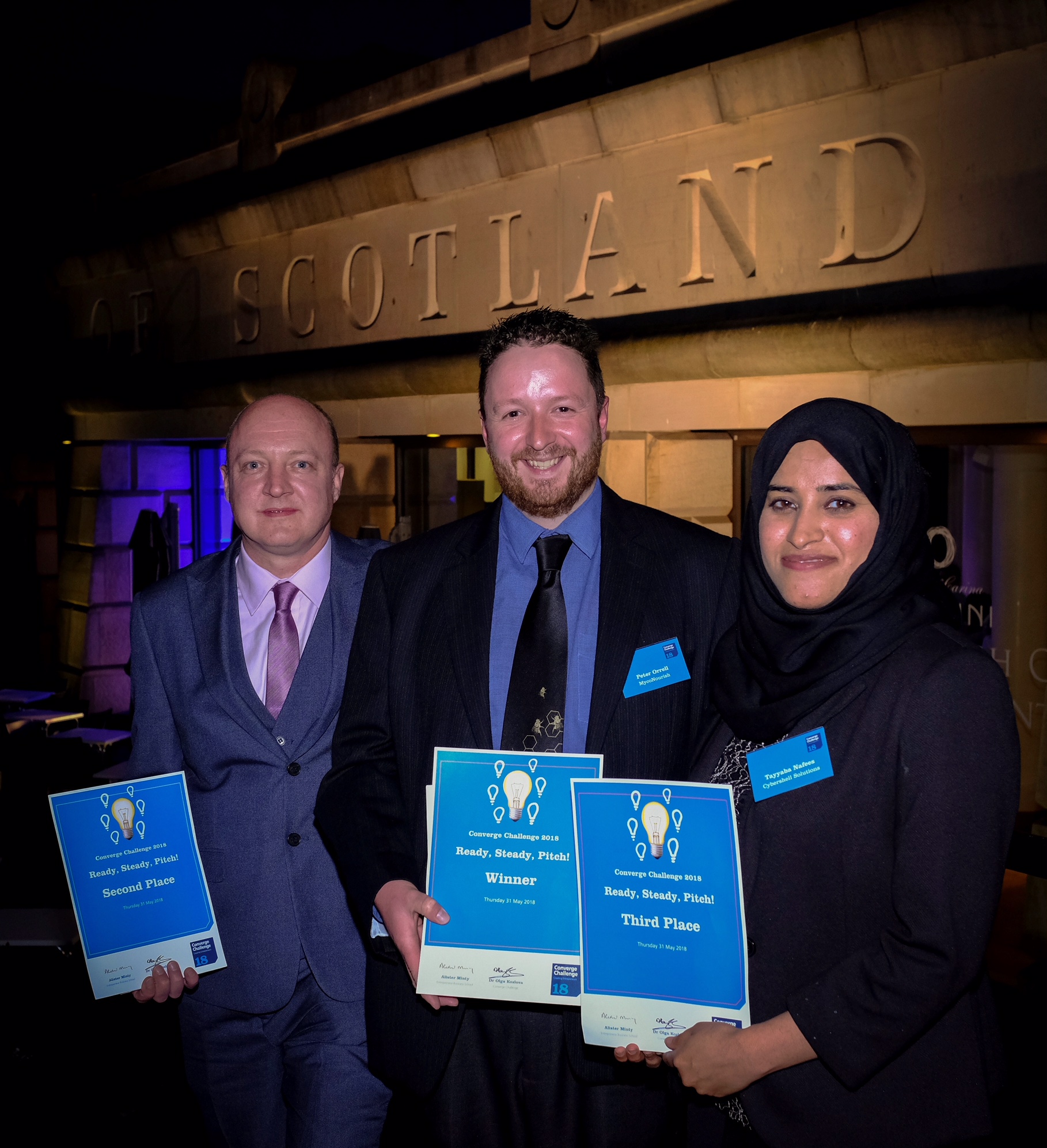 I was thrilled to be involved in training this year's Converge Challenge Top 30. Launched in 2011, Converge Challenge is a high-profile company creation competition and entrepreneurship development programme for staff, students and recent graduates of Scottish universities and research institutes.
Last week, the best of the best Top 30 came together to showcase their most innovative ideas. They had just 60 seconds to present their ideas to a panel of experts and esteemed industry professionals.
The Ready, Steady, Pitch award was won by Peter Orrell of MycoNourish which uses fungi to act as a secondary root system to improve plant health. 'I am so excited and proud to have been chosen as the winner from 30 Converge Challenge pitches,' he said. 'The training and support we received were immense. The confidence and abilities of everyone who participated have grown enormously and I am looking forward to applying these skills not just throughout the rest of the competition but beyond.'
Converge Challenge harnesses and supports Scotland's emerging entrepreneurial leaders from academia. It provides them with the skills and confidence to meet societal challenges and become key drivers of the economy.
Following the intensive three-day training, the Converge cohort is equipped with a robust business skill set to further develop their ventures with the aspiration of replicating the global success of Scottish giants Skyscanner and BrewDog.
Dr Olga Kozlova, Director of Converge Challenge said: 'The calibre of the pitches was exceptional and I want to praise each and every one of the cohorts involved. I am encouraged by the development of the participants who each year become more polished and more ambitious to deliver outstanding projects and companies!
The impact of being shortlisted results in honing pitching and influencing skills and is another step for the participants on their journey in becoming the next generation of Scotland's entrepreneurs.'
A full list of all finalists can be found on the Converge Challenge website.