If you'd like to be the first to know when we publish our monthly newsletter sign up here. It's a really useful email for people like you who present, pitch and speak to different audiences everyday. You'll receive tips, advice and insights to help you feel more confident, make impact and be yourself – consistently.
By signing up to our emails, you will also be the first to know when we publish educational articles and new podcasts.
Please see our privacy policy.
It's easy to unsubscribe anytime.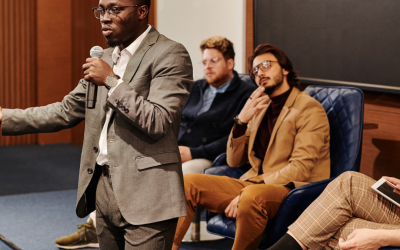 It is said you have around seven seconds to make a first impression. A thoroughly rehearsed few lines that come off as robotic and unnatural will not achieve this and will come across stilted and awkward.  But knowing exactly what you need to communicate the key information in a short space of time, and having a number of ways you can do this flexibly and instinctively, will give you the edge and make you memorable.
read more